In the modern era, seamless communication is the cornerstone of any organisation's operational efficiency and customer satisfaction. The organisation, a large multinational financial institution, faced challenges in efficiently routing voice calls to various unified communications (UC) solutions. The operator, by leveraging Netaxis' Service Routing Engine (SRE) and Session Border Controller, was able to overcome these challenges, enhancing voice communications routing and thereby elevating their operational efficiency and the ability to provide an answer to the customer challenge.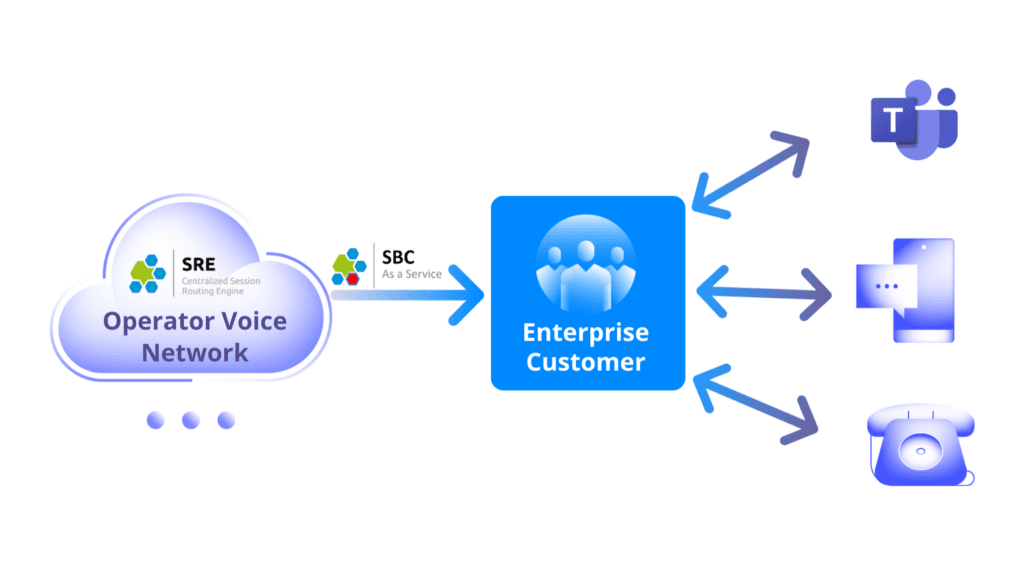 1. Intelligent routing with SRE
Netaxis' SRE enabled intelligent routing of voice calls based on predefined criteria and real-time conditions.
By leveraging SRE, the routing process was optimised, ensuring that calls are directed to the appropriate UC solutions with minimal latency.
The interconnection and use of the existing Active Directory, allowed the required flexibility and efficiency as basis in routing the voice traffic to different UC solutions based on the organisational structure and needs. Any changes are automatically deployed in the network
2. Seamless integration with SBC
The SBC layer provided a secure and reliable bridge between the operator's voice network and the various UC solutions.

This service ensured that the voice traffic is securely and efficiently handled, providing a seamless communication experience.

The SRE avoids manipulation on the SBC itself.
3. Active Directory enhancement
The integration was initiated with an Active Directory setup that was enhanced to work seamlessly with the SRE and SBC solutions.
This setup facilitated easier automated management and monitoring of the voice routing infrastructure.
With the deployment of Netaxis' SRE and SBC, both the operator and the enterprise customer experienced a significant improvement in their voice communication routing efficiency. The solutions ensured that the voice traffic is routed to the appropriate UC platform: Microsoft Teams, with reduced latency and enhanced security. This transformation not only streamlined the organisation's communication infrastructure but also contributed to improved operational efficiency and customer satisfaction.